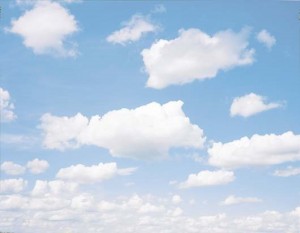 The summer holidays are a perfect time for daydreaming.
When children tell us that they're bored, it is our natural instinct to want to solve the problem, but I am convinced that some of the best imaginative and creative ideas stem from boredom.
In term time, school, clubs, electronic devices and homework are all battling for our children's attention, and it sometimes feels like children don't have time to just be, or have any time for reflection. For some children, the minute they're bored, it is a default action to switch on the TV or reach for a computer.
I recently read an article written by Hannah Richardson for the BBC. In it was a quote from Dr Teresa Belton, an expert in the impact of emotions on behaviour and learning. She said, "Children need to have stand-and-stare time, time imagining and pursuing their own thinking processes or assimilating their experiences through play or just observing the world around them." This can surely only lead to more creative thinkers.
Sometimes, perhaps parents need to take the pressure off themselves a little, and worry less about constantly occupying and entertaining their children this summer. Daydreaming and having time to develop imagination and generate a sense of self, is such an important and special part of childhood. Some of our most successful authors talk about childhoods full of daydreaming, reflecting and observing.
I have always been fascinated by Albert Einstein who was a self-confessed daydreamer. He often talked about the power of imagination, and even began his theory of relativity through a daydream. He said, "Imagination will get you everywhere," and I am inclined to agree. I think perhaps we could all benefit from a little more, 'Stand-and-stare' time.